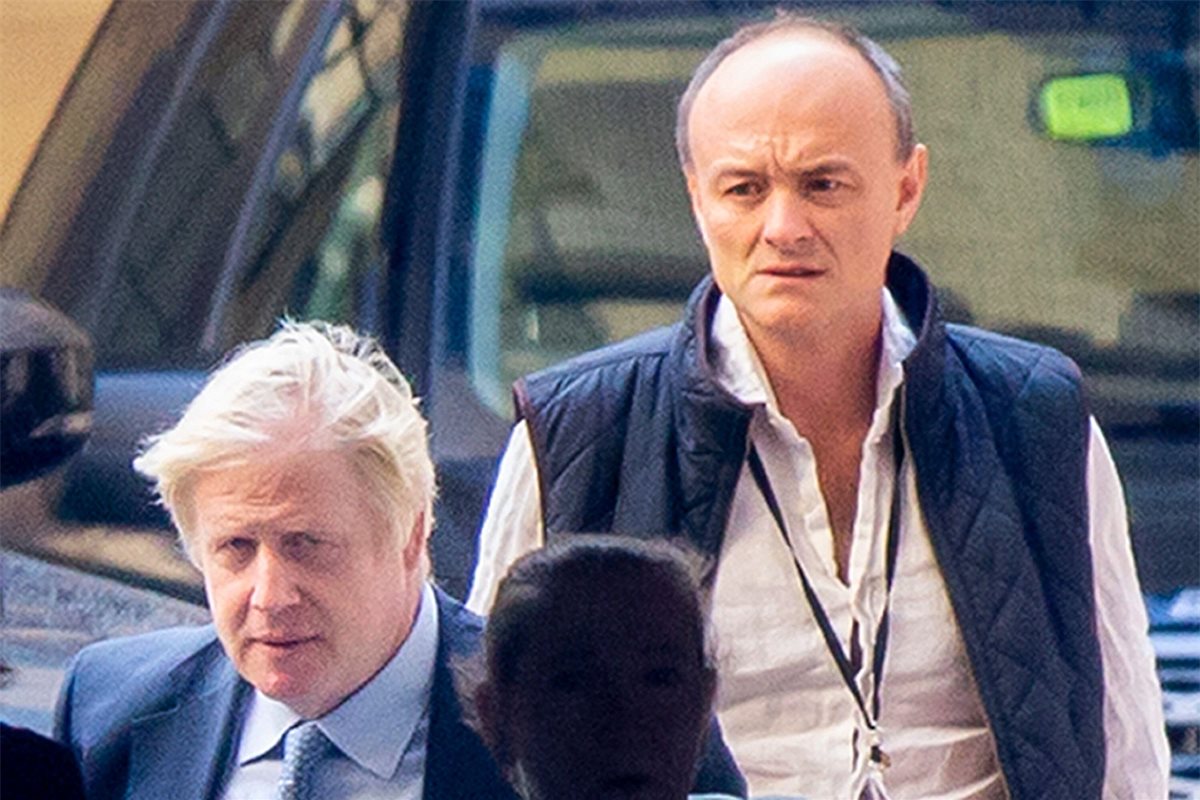 Boris Johnson denies the "smooth attitude to human life" in the COVID series
Boris Johnson has denied that COVID can "get out of hand" across the UK.
The prime minister has been challenged over news to his former chief of staff Dominic Cummings that the BBC reported.
The WhatsApp text was reportedly broadcast as Downing Street debated a "breaker" last October to combat soaring infection rates.
The message from Johnson said, "I have to say that I was slightly shaken by some data on COVID deaths. The average age is 82-81 for men and 85 for women. That is over life expectancy.
"So get COVID and live longer. Hardly anyone under 60 goes to hospital (4%) and practically all of them survive.
"And I don't buy all this NHS overwhelmed stuff anymore."
The SNP's Westminster chief Ian Blackford challenged Johnson during the Prime Minister's questions about the embassy.
He said: "Prime Minister, you wrote these words as our NHS was facing the darkest moment in its history.
"While doctors and nurses fought to contain the pandemic, the prime minister actively pushed for the virus to run rampant in our cities.
"The Prime Minister, in his own words, was ready to allow the bodies to pile up.
"On October 15, 2020, 60,000 people had already died."
Johnson did not deny the interview, but said Blackford was guilty of "grossly misrepresenting" what had been said.
The prime minister – who is self-isolating after being identified as having been in contact with the recently infected health minister Sajid Javid – told MPs, "I think what everyone in this country understands is that the choices we had to make back then were "Were incredibly difficult.
"And of course this does not undermine the grief and suffering of those who have lost their loved ones to COVID and whose families are affected by the consequences of this disease.
"Lockdown also causes immense suffering and loss of life chances, as well as loss of health and mental health. And he knows full well that in due course there will be an opportunity to examine all of this in a comprehensive public inquiry. "
Blackford said the investigation should be opened immediately: "Such a loose stance on human life cannot be justified, the prime minister is simply not fit for office.
"The only way to know the full truth about the UK government's disastrous handling of the pandemic is for this cabal to respond under oath.
"So will the Prime Minister confirm that the COVID investigation will commence immediately, in the interests of public health and confidence, and undertake to appear under oath to the investigation before general elections are called?"
The Prime Minister said the investigation could not take place "in the middle of a third wave" but was "fairly confident that we will be in a much better position to move forward".
.
Earlier, Labor leader Sir Keir Starmer Johnson had asked to apologize, saying that anyone over the age of 80 who was killed by the virus left "grieving families and loved ones" behind.
Johnson stopped before an apology and said that "nothing I can say can make up for the loss and suffering".
He said the government was forced to make "incredibly tough" decisions.