"My upbringing inspired me to see a world that is made smaller through diplomacy and cultural exchange," Brenda Coromina (SFS'22) recalls of her experience as a first-generation American in Miami, Florida.
"In many ways, the prologue to my story was the epilogue to my mother's life in Cuba. Our new beginning in Miami was a story of possibility; I was lucky to inherit two cultures," she says. "That's why I want to become a foreign service officer of public diplomacy and bring the United States closer to other countries."
As a recipient of the prestigious Thomas R. Pickering Foreign Affairs Fellowship, Coromina is about to realize that dream. She is one of seven SFS students and alumni to receive the scholarship, a Georgetown record.
The scholarship helps fund two years of graduate school, provides scholars with two summer internships, as well as other professional development and mentorship opportunities, and serves as a pathway into the U.S. Foreign Service. The United States Agency for International Development (USAID) offers an equivalent program – the Donald M. Payne International Development Fellowship – for talented candidates who wish to join its foreign service corps. This year, SFS alumnus Grant Castle (SFS'21) will join the Payne program cohort.
Along with the Charles B. Rangel International Affairs Program, the Pickering and Payne Fellowships aim to diversify and strengthen the U.S. Foreign Service by helping women, those in financial need, and members of historically underrepresented minority groups in the institution to join its ranks.
SFS congratulates Pickering Scholars Brenda Coromina (SFS'22), Desmond Ferrell (SFS'18, MAGES'21), Ibilola Owoyele (SFS'17), Arthur Rodriguez (SFS'20), Laura Romero (SFS'18) and Diana Sosa (SFS'19) and Payne Fellow Grant Castle (SFS'21).
Building an intercultural experience
Coromina's first exposure to diplomacy and the process of thoughtful engagement with others across borders came early in her life as she navigated her reality as an American-born daughter of immigrant parents.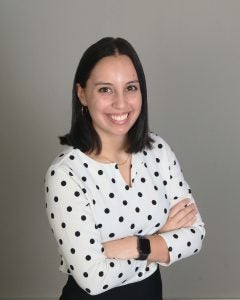 "Since I was a child, I have defended my family in spaces that remain foreign to them," she explains. "It became apparent to me that interpersonal skills and a diplomatic disposition were essential to take up space in an unfamiliar setting."
While at SFS, Coromina used her cross-cultural communication skills to pursue international business opportunities through extracurricular activities and internships, including a remote position working with the American Center and the US Embassy. United States in Tunisia.
It was in this position that she "saw diplomacy the most in action". Coromina describes working with one of the embassy's public diplomacy officers. "I watched as she navigated delicate conversations with Tunisians regarding United States policy during an election year," she recalls. "The experience has been invaluable."
From high school to doctoral school
The virtual experiences of American diplomacy have also informed the decisions of other SFS Pickering Scholars to pursue graduate studies. Julio Salmeron-Perla (SFS'22) spent time as a human rights media analyst at the U.S. Embassy in El Salvador and as an information management intern at the Bureau Western Hemisphere affairs.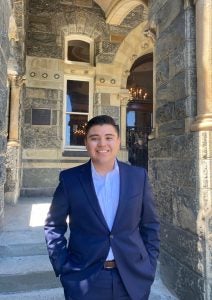 "Having had the opportunity to contribute to my country's global security goals and gain insight into working both in office and in Washington reaffirmed my true commitment to serving my country in the world as a political leader. ", did he declare.
Winning the Pickering Scholarship is just the latest step in a journey that Salmeron-Perla began when he was a student at Don Bosco Cristo Rey High School in Washington, DC. An internship at SFS as an administrative assistant inspired him to apply to the undergraduate program, where he threw himself into all the opportunities he encountered on Hilltop.
During his four years at Georgetown, the senior served as a legislative intern with the United States Senate, a foreign policy intern with the United States House Foreign Affairs Committee, and a research assistant at the Center for Security Studies at SFS. Salmeron-Perla also volunteers as the State Department's Foreign Affairs campus coordinator for Georgetown, a role he hopes to leverage to encourage underrepresented students, including first-generation Latino students like him to develop an interest in American foreign policy.
Salmeron-Perla is inspired by the advice he received from his late grandfather: "Al que madruga, Dios le ayuda" or "God help those who get up early". He says, "Since immigrating from El Salvador to the United States, I have religiously followed my grandfather's advice, pursuing challenging and rewarding opportunities that will prepare me to become a public servant.
Serving Global Communities
Like Salmeron-Perla, Pickering Fellow Ibilola Owoyele (SFS'17) draws inspiration from her family members. A Nigerian-American, Owoyele says her parents' experiences as immigrants motivated her to enter public service. "My earliest memories include helping my parents study for their citizenship exams," she recalls. "Seeing them beam at their naturalization ceremony revealed to me how important American ideals are to people around the world."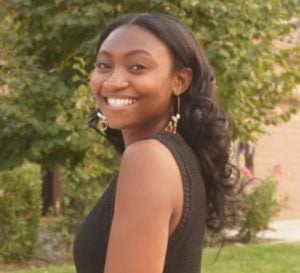 While at SFS, she had the good fortune to intern at the US Embassy in Togo and, upon her return to Washington, at the US Chamber of Commerce. These positions allowed him to gain experience in everything from writing diplomatic cables to developing human trafficking prevention workshops. After graduating, she returned to West Africa, as a Princeton-in-Africa Fellow at the African School of Economics in Benin and more recently worked as a program manager for projects funded by USAID in Haiti.
These experiences have underscored for Owoyele the importance of values-based international engagement, and the alumnus is excited to advance her career in world service. "I look forward to this opportunity to serve my national and global communities and learn more about a world that exists far beyond myself," she says.
"Diplomacy is a universal language"
For Castle, winning the Payne scholarship is an unlikely turn of events. He always thought he would live a "quiet life" in the "sleepy" village of 5,000 people in Fairport, New York, where he grew up. That all changed during a high school exchange trip to Germany, where he met refugees from Syria searching for missing family members.
"I had never encountered anything like this in Fairport, but I was suddenly woken up by real suffering and challenges around the world that I couldn't ignore," he says. "It motivated me to leave my quiet village and study in Georgetown."
Since then, Castle has taken advantage of opportunities in Georgetown to broaden his international horizons, including serving as CEO of the Georgetown International Relations Association, through which he hosted Model UN conferences for more than 5,000 students. He has also completed internships with the Western Europe Bureau of the Department of State and the International Trade Administration of the United States Department of Commerce.
He says: "Whether in Kyrgyzstan, China, Brazil or Washington, I found that it doesn't matter who you are or where you come from. Diplomacy was a universal language capable of bridging divides and forging innovative solutions to the toughest problems.
For more information on the Pickering, Rangel, and Payne Fellowships and other scholarship opportunities, please visit the Center for Research and Fellowships.